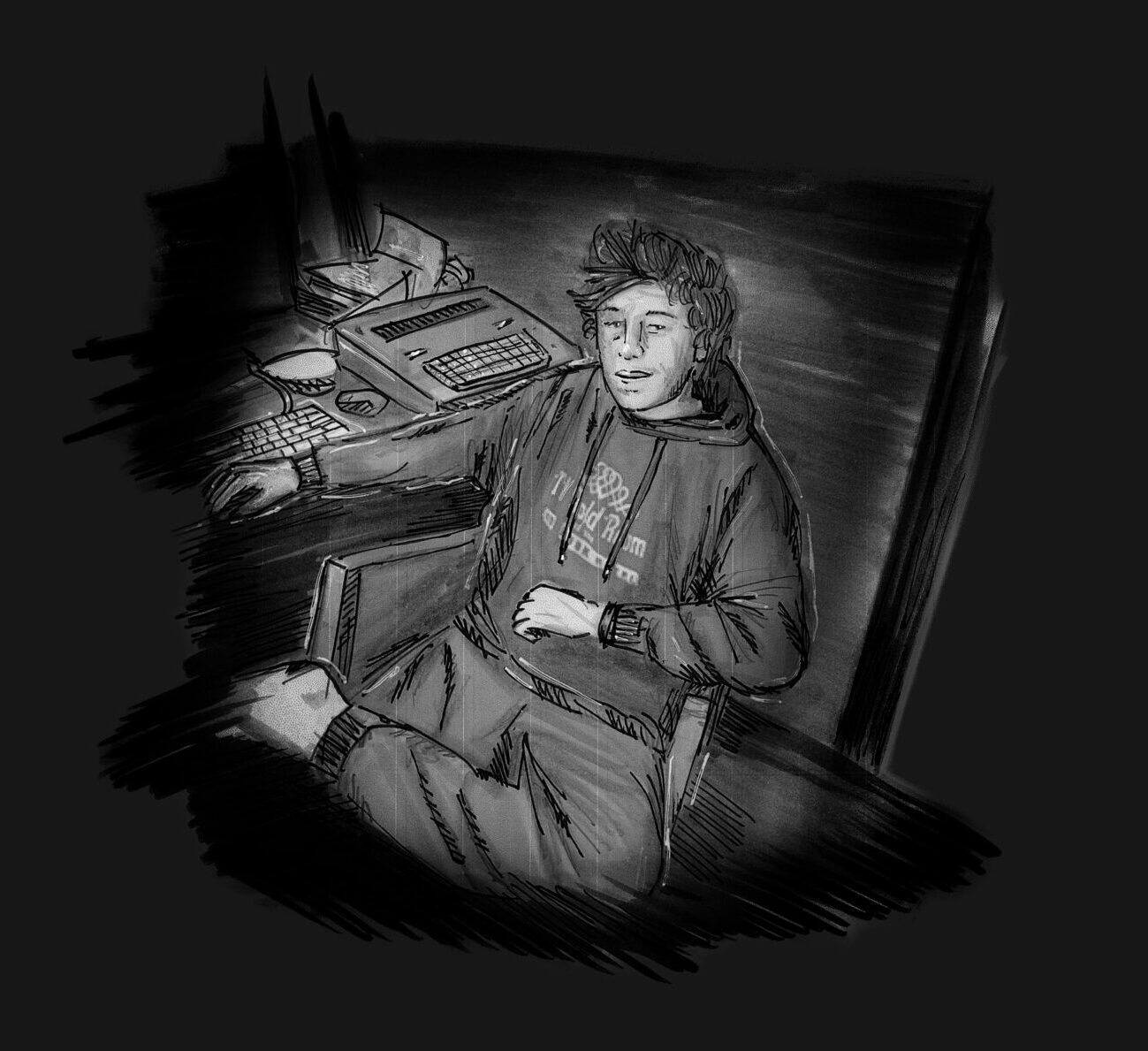 The Director, Writer, and Creator
The young visionary behind ZĒP (pronounced Zeep) and everything within, Nolan Cross is currently eighteen years old with a degree of fluent wackiness and unwavering ambition. Cross' main fascination lies in movies, and unhinged epic storytelling. Since childhood, he's adored the art of cinema, and his primary aspiration is to be a moviemaker extradonairè and bring his creation of ZĒP to life in a grand live-action miniseries, or feature film. Along with some of the great literature he's read, Nolan has internalized every film he's seen and takes them in as fuel for his own creative projects. When not working on the Project ZĒP itself, he spends his time watching, experiencing, and critiquing every kind of film out there. His heroes include David Lynch, Lars von Trier, Alejandro Jodorowsky, Ari Aster, Rob Eggers, Peter Jackson, and Hideo Kojima.
Some of his favourite films are The House that Jack Built (2018), The Holy Mountain (1973), and The Lord of The Rings Trilogy, and his favourite work of literature would be The Divine Comedy. Some of ZĒP's primary influences in fiction are Lord of The Rings crossed with Twin Peaks, with a dash of Resident Evil VIII: Village's crazed gothic horror world, the depraved symbolism of Salo: Or The 120 Days of Sodom (1975), and all the themes of The Dark Crystal (1982).
The story and World of ZĒP have remained a constant almost throughout his entire life. 'Passion project' would be a criminally huge understatement.